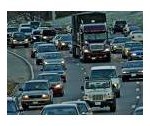 Other Truck & Driver Expenses – these are all of the other expenses directly related to the operation of your Motor Vehicle not included in the previous Categories.
What expenses do you have that are Other Truck & Driver Expenses:
Cell Phone-Drivers
Equipment Cleaning
Fines
Fuel for Other Equipment
Fuel Taxes
Load Securement Expense
Lodging – Driver
Meals – Driver
Oil
Other Expenses
Parking
Permits (Over size/weight)
Satellite Devices
Scales
Taxes – IRP
Taxes – Advalorem
Taxes – Heavy Duty
Tolls
Expenses such as Unloading (Lumper), Cross Docking, Claims and are not included in your Cost Per Mile calculation.  None of these expenses impact your cost to transport a shipment.
Learn Cost Reduction Tips
Remember shopping around for the best combination of COST and SERVICE is the best resource you have as a consumer for any expense.  Realize that the little things can add up!  YOU MUST CONTROL WHAT YOU CAN CONTROL!
DRIVER'S CELL PHONE  – Have your provider review prior usage to determine the best plan based on your usage.  Don't use your phone excessively for non business related calls.
EQUIPMENT CLEANING  –  Do it yourself or limit the number of cleanings.  Keep in mind that the DOT considers how a Motor Vehicle looks when determining who to inspect.
FINES – This is an unnecessary expense.  AVOID FINES
FUEL FOR TRAILERS –  Give Us Your Suggestions
LOAD SECUREMENT EXPENSES – Purchased good quality used products when possible.
DRIVER'S LODGING – Avoid unless absolutely necessary.
DRIVER'S MEALS – Bring food from home.  Try limiting restaurant and fast food purchases.
OIL –  This expense is minimum  Give Us Your Suggestions
OTHER EXPENSES – This should be small dollar items not listed elsewhere on this page.
PARKING – SHOP AROUND
PERMIT – This expense is minimum Give Us Your Suggestions
SCALES – This expense is minimum  Give Us Your Suggestions
TAXES (IRP, Heavy Duty, Advalorem) – "It is what is"
TOLLS – This expense is minimum
[si-contact-form form='1′]